Start Paving
A Path Forward
Let a Skilled Attorney Lead the Way
With years of experience in all aspects of the courtroom, Molly Mindy knows how to seek the results you need.
Personal Attention
As your partner throughout the legal process, Attorney Mindy is committed to giving you her full focus. You'll be working directly with her, not an assistant or a paralegal.
Dedicated to Your Future
Tell Molly about what you want your life to look like going forward. She's ready to put her knowledge and passion to work for you as she strategizes a way to help you get there.
Family Law & Criminal Defense Attorney in Cherokee County, Georgia
---
Molly P. Mindy Attorney at Law
Since 2011, Attorney Molly P. Mindy has been guiding clients through serious legal problems. Her extensive courtroom experience, coupled with her down-to-earth demeanor, makes her the advocate you want on your side during a divorce or criminal defense trial.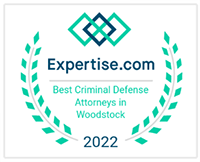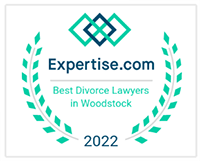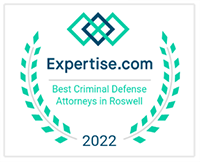 For Life's Toughest Moments
Trust an Attorney Who Truly Cares
Judgment-Free Guidance
Molly has seen and heard it all. With her, you will never receive any judgment, but instead, personable and passionate representation.
Knowledgeable Advice
When hiring an attorney, it is imperative to work with someone who has hands-on experience. Don't rely on Google, rely on Molly.
Collaborative Approach
You deserve a say in how your future is determined. Molly will work alongside you, so together, you can choose the path best fit for you.
Here for You & Your Family
Modify Your Custody Arrangement
Molly knows how challenging a divorce can be, especially when children are involved. If your circumstances have changed, and you need to make adjustments to your child custody arrangement, contact Mindy Law, LLC for advice on how to proceed.
Expand Your Family with Adoption
Nothing is better than seeing your family grow and flourish. Molly happily represents parents looking to adopt, guiding them through the often expensive and time-consuming process. She's ready to be your dedicated advocate from start to finish.
Establish Your Rights as a Grandparent
As a grandparent, your child's divorce may affect your relationship with your grandchildren. Don't let it. Schedule a free 30-minute consultation with Attorney Mindy today, and discover how she can help you assert your visitation rights under Georgia law.
Seeking Justice for the Criminally Accused
From DUIs to battery charges to murder cases, Attorney Molly Mindy has handled them all. She has the skills to help you seek justice when a criminal accusation threatens your future. Team up with her when you need honest and attentive legal defense in Cherokee County, Georgia.
Don't Fight Your Battle Alone
Attorney Mindy is ready to be your ally throughout your case. She understands that its outcome will have a drastic impact on your life—both now and in the future—and she does not take that responsibility lightly. In this time of uncertainty, Molly is ready to be the legal partner you need, whether that means acting as a fierce defender or simply offering a listening ear.
By working with you, rather than just for you, Molly Mindy can better craft a plan centered around your specific needs. She knows that in order to build the strongest possible defense, you need to feel comfortable with your attorney. That's why she creates a welcoming environment for you to share your story.
A Fierce Advocate in Your Corner
Molly Mindy takes pride in her boldness when fighting for her clients. She never backs down from a fight and does not mess around when your life is in her hands. If you are looking for strong criminal defense in Cherokee County, Woodstock, Canton, Holly Springs, or Acworth, Georgia, contact Mindy Law, LLC today.